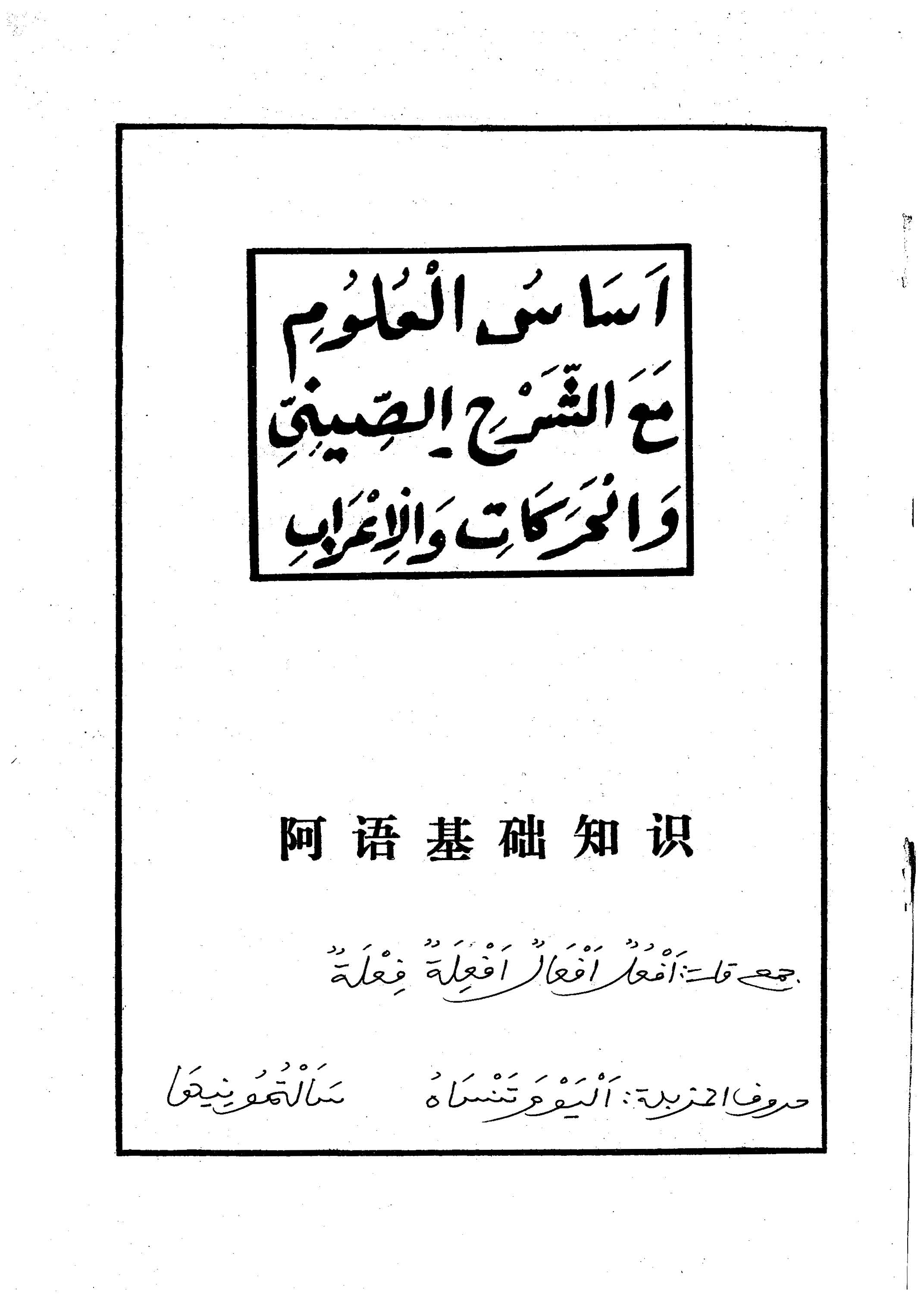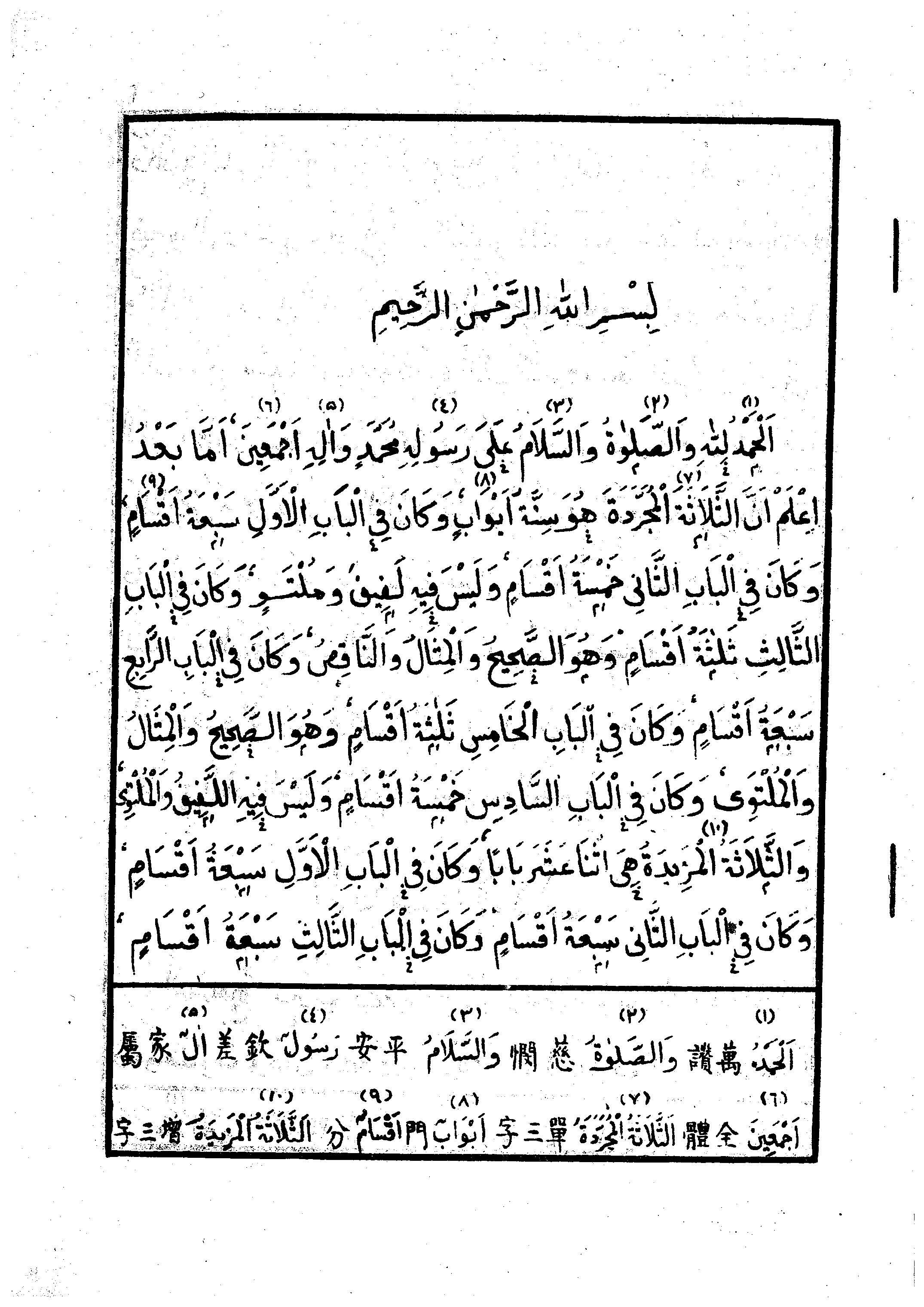 Manuscript Information
Title in Arabic/Persian Script: أساس العلوم مع الشرح الصيني و الحركات و الإعراب
Arabic Title: Asās al-Ulūm ma'a al-Sharḥ al-Ṣīnī wa al-Ḥarakāt wa al-I'rāb
Chinese Title: 连五本
Author: None
Assembler: None
Editor: None
Scrivener: None
Translator: None
Type: Manuscript
Place: None
Year: Circa. 1937
Standard Year: 1937
Language: Arabic||Persian||Chinese
Publisher: None
Number of Pages: 195
Description: Five books in one volume. Three books can be identified as Ṣarf-e Mīr by 'Ali ibn Muḥammad ibn 'Ali al-Ḥusaynī al-Jurjānī (d.1413); Taṣrīf 'Izzī by 'Izzi al-Din al-Zanjānī (d.1237); and Mi'at 'Āmil by 'Abd al-Qāhir al-Jurjānī (d.1078/1081).
Notes: Popular volume for teaching Arabic grammar among Sino-Muslims. Widely used in the Muslim world. Manuscript is likely of a more recent printing of a text copied circa. 1930s. When the text was initially compiled is unknown.