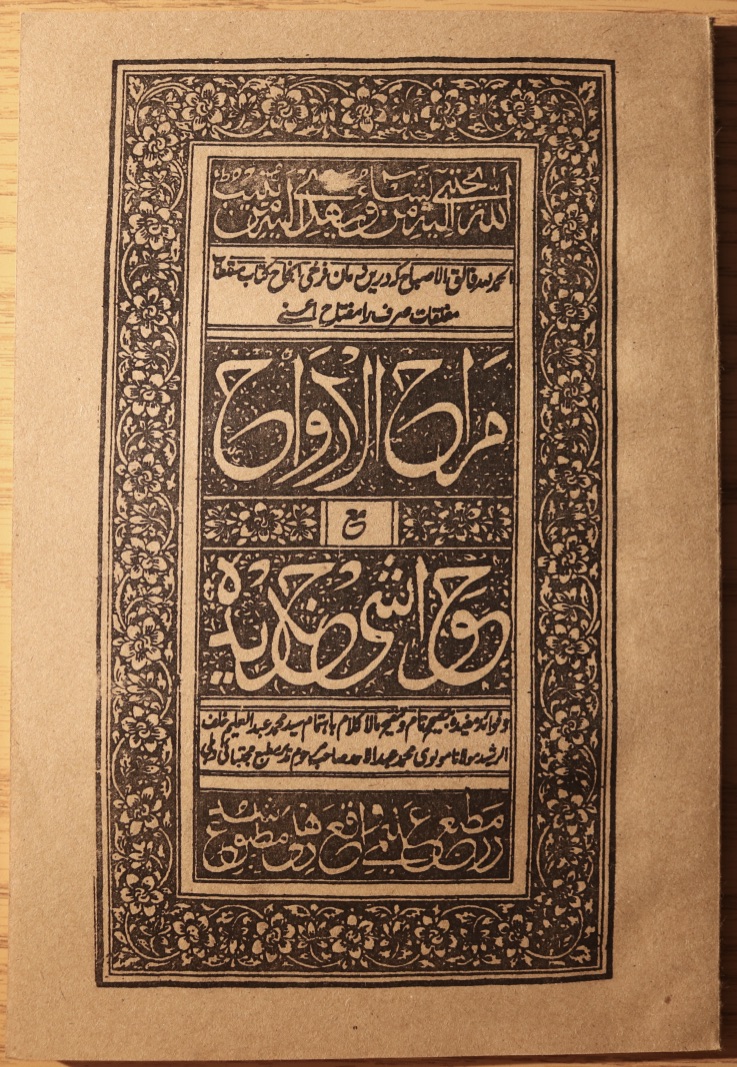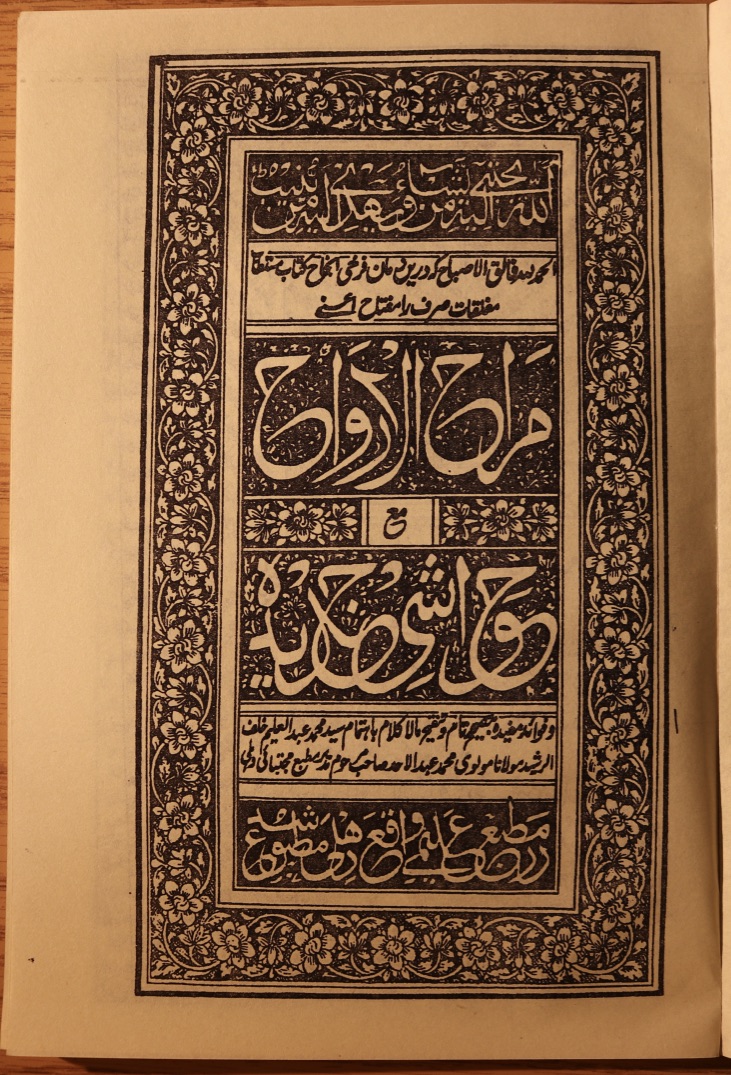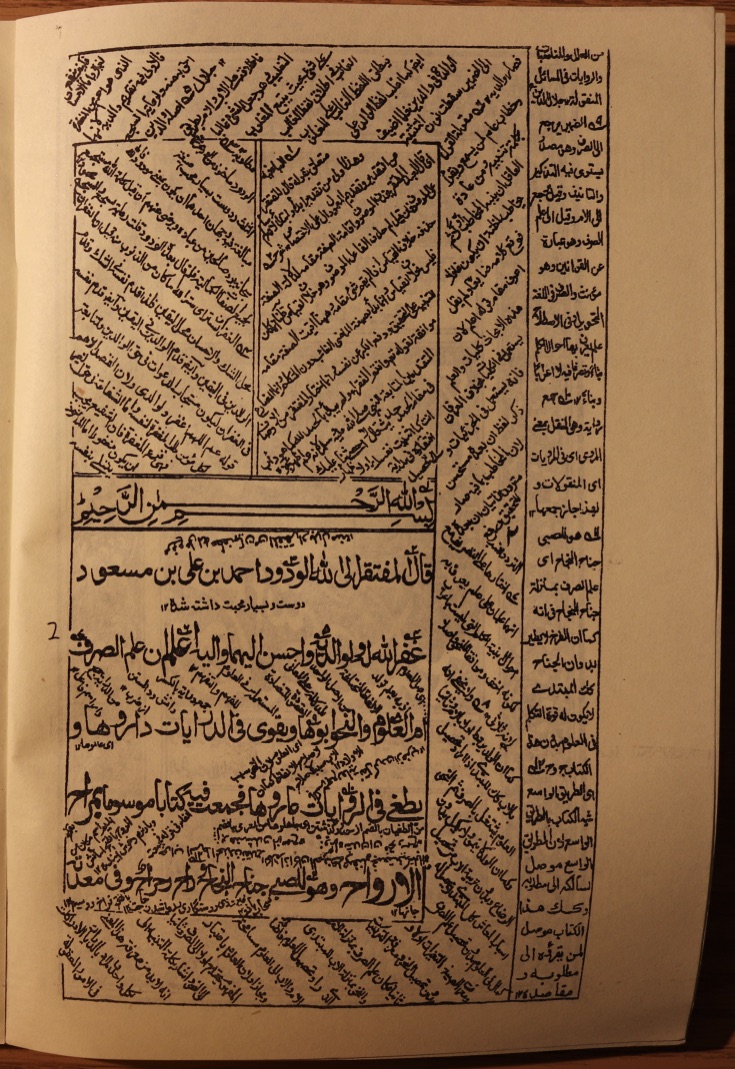 Manuscript Information
Title in Arabic/Persian Script: مراح الأوراح مع حواش جيدة
Arabic Title: Marāḥ al-Arwāḥ ma'a Ḥawāsh Jayyidah
Chinese Title: None
Author: None
Assembler: None
Editor: Sayyid Muḥammad 'Abu al-'Alīm
Scrivener: None
Translator: None
Type: Book
Place: Dehli
Year: Circa. 1932
Standard Year: 1932
Language: Arabic||Persian
Publisher: Matba'-i Mujtaba'i
Number of Pages: 98
Description: A commentary on Marāḥ al-Arwāḥ by Aḥmad bn 'Alī bn Mas'ūd Abū al-Faḍā'il Ḥusām al-Dīn (d. circa. 1301)
Notes: Main text is a famous textbook for teaching Arabic grammar. Commentary is a mix of Arabic and Persian, no Chinese marginalia.