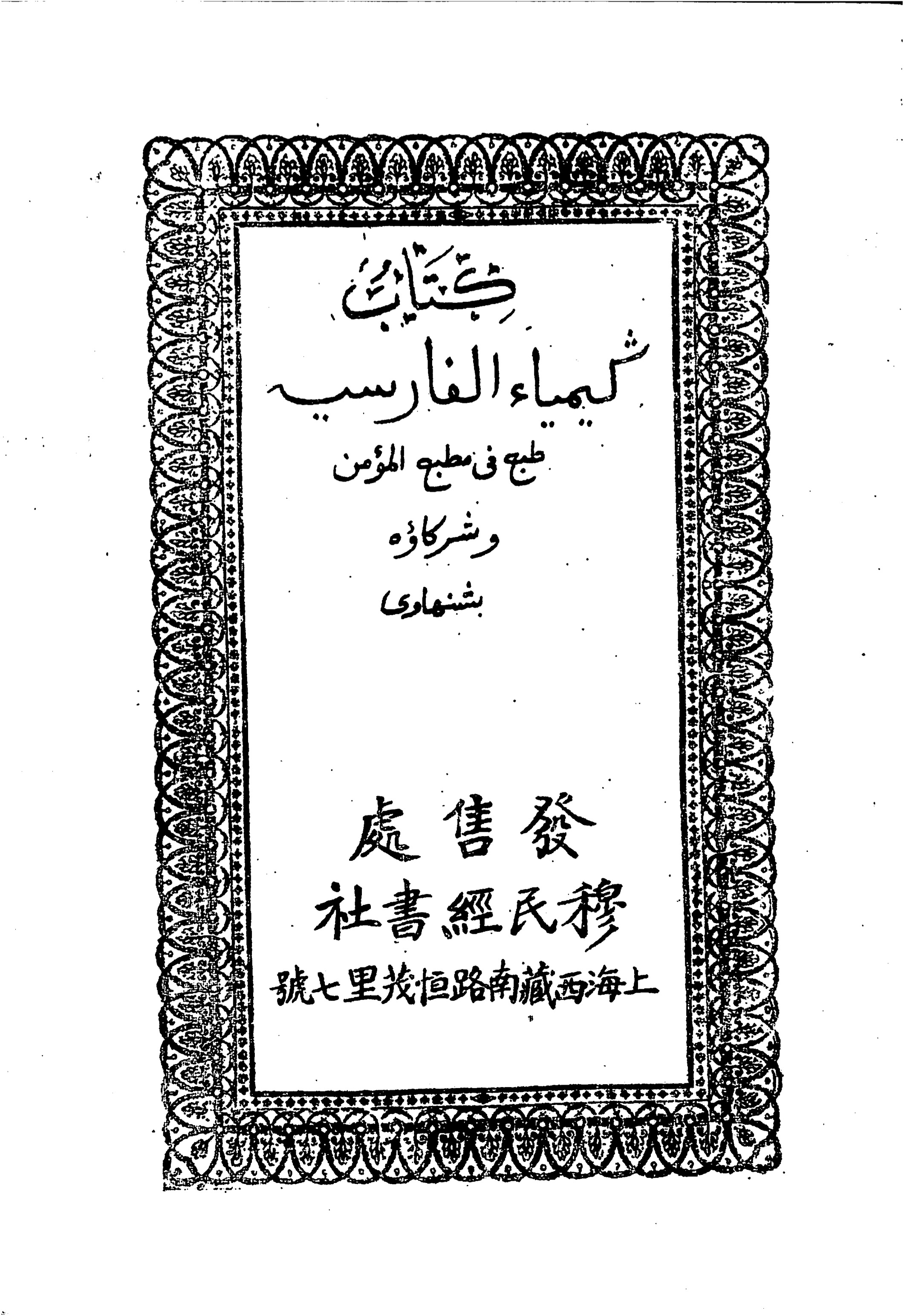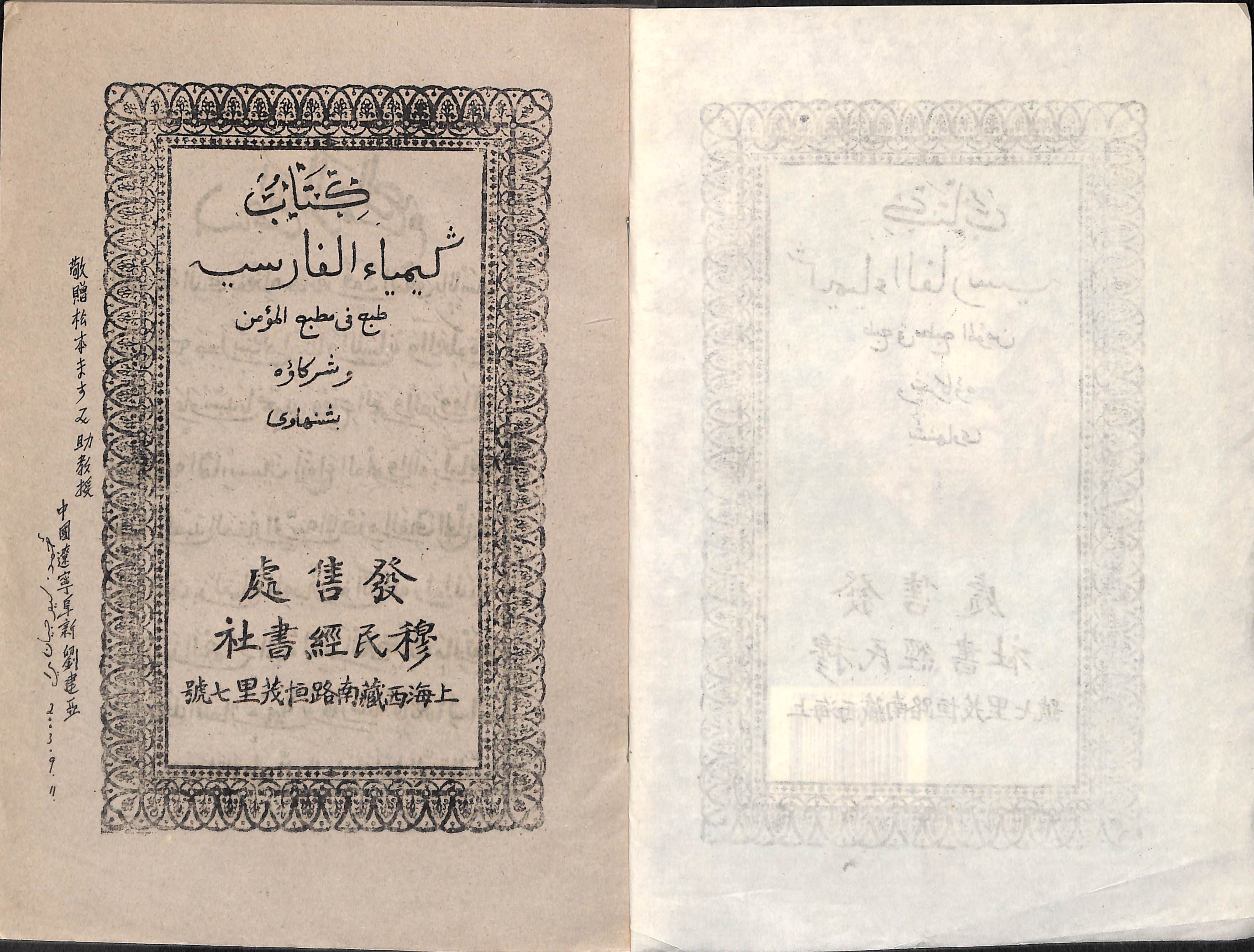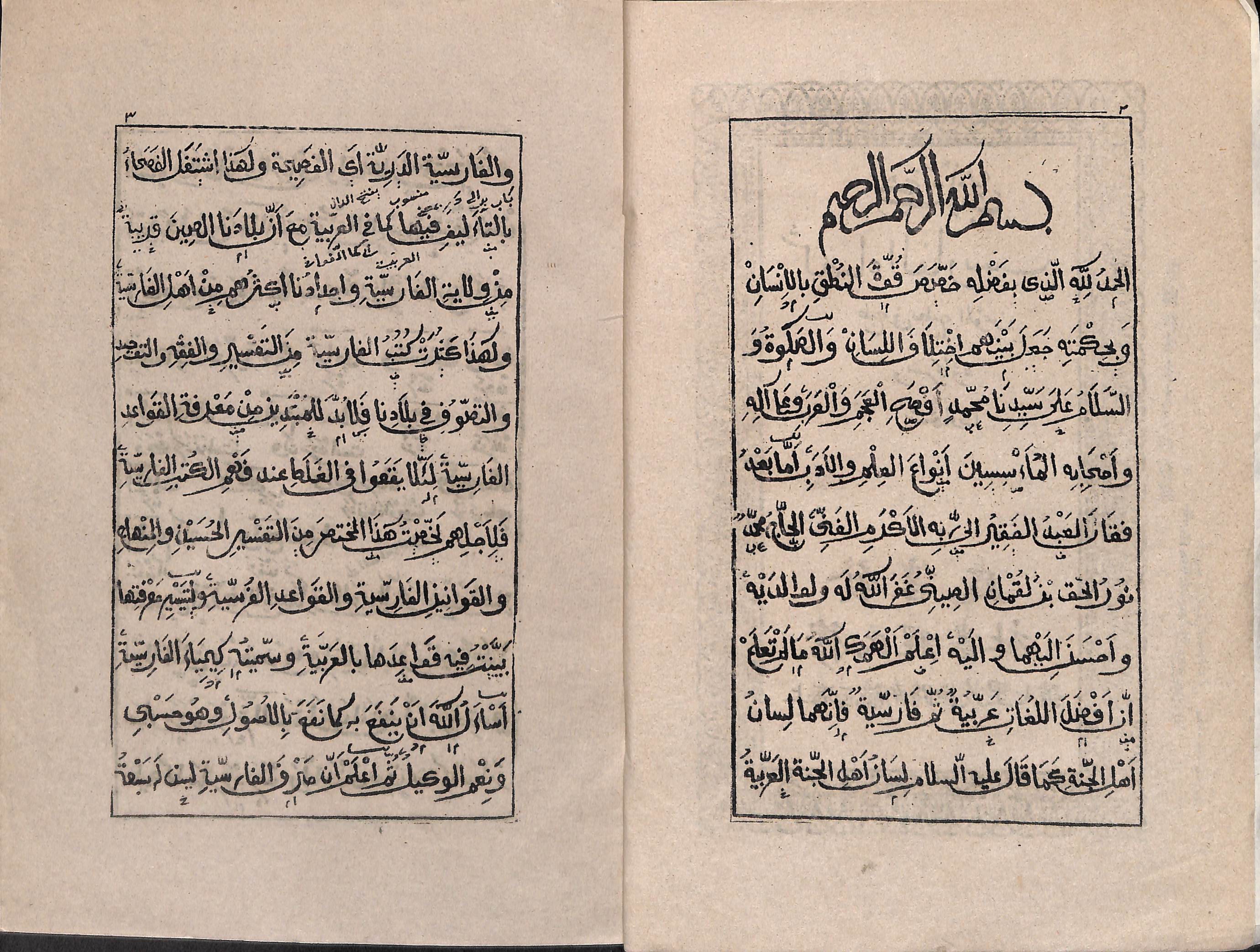 Manuscript Information
Title in Arabic/Persian Script: كيمياء الفارسية
Arabic Title: Kīmiyā' al-Fārsiyya
Chinese Title: 古文仙法
Author: Ma Lianyuan 馬聯元
Assembler: None
Editor: None
Scrivener: None
Translator: None
Type: Book
Place: Shanghai
Year: 1954
Standard Year: 1954
Language: Arabic||Persian
Publisher: 發售處:穆民經書社 Fashou chu: Mumin jingshushe
Number of Pages: 125
Description: Book on Persian grammar and lexicography written in Arabic.
Notes: Numerous editions of the book exist, and reprints abound. The earliest manuscript seems to date to 1895. Kīmiyā' is one of the three major textbooks used by Sino-Muslims in their Persian linguistic training. The text was kindly shared by Professor Matsumoto Masumi of Muroran Institute of Technology in Japan. Originally a gift from Ahmad Liu Jian Ya of Fuxin, Liaoning Province, China.